About company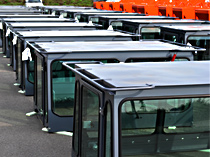 IMPACT INDUSTRY BRNO, a.s. (joint-stock company) is an engineering company with history dating back to 1995. Our scope of business is focused on the machining of metal, sheet metal in particular, production of exacting weldments and steel structures. We deal with both prototypes and series production from simple products to products with high demands for precise machining, subsequent finishing and complete assembly.
The fields in which we excel and in which we can regard ourselves as professionals include supplies of components for construction and agricultural machinery, municipal and special cleaning vehicles, machine tools, and mechanical equipment. Our wide experience in these fields is supported by a top designing team.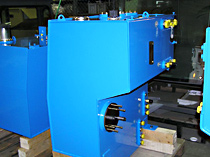 We cooperate with a large number of Czech and foreign reputable partners and multinational concerns. You can see examples of our production in the References section.
Our quality control system is certified to ISO 9001 and 14001.
You can download the current extract from Commercial Register here.